LOAD"C64 INTROS-DEMOS NDM16*",8,1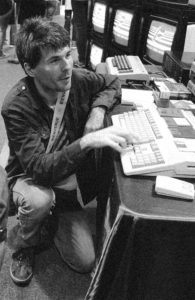 Fidèles au poste, le C64 et l'Amiga ont festoyé cette année encore à la NDM au stand Démos, avec les toutes dernières productions de la scène C64, et comme à l'accoutumée de véritables Pieces of Art à déguster sans modération!
Entre productions oldskool et new style c'est que du bonheur! Enjoy da party!
New C64 releases at the Nuit des Musées

– 20+1 Years by REPLAY
– We Are Demo by FAIRLIGHT & NOICE & OFFENCE
– The Social Demo by PANDA DESIGN
– SevenEleven by WISEGUY INDUSTRIES 2015
– Glitch Gangsta [party version] by PVM
– Forever Lost by SAMAR

---
64K RAM SYSTEM 38911 BASIC BYTES FREE READY

Après maints efforts, le stand est enfin monté, les TVs toutes opérationnelles, le C64 et l'Amiga ready pour accomplir leur mission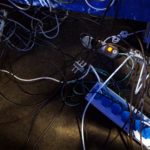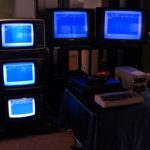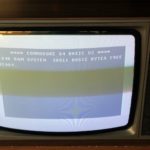 ---
STARING
Et voici comme chaque année nos stars, celles qui jadis nous ont fait tant rêver et qui sont, malgré les années, toujours là aujourd'hui à nous emmener dans d'autres univers
---
TV SET EQUIPMENT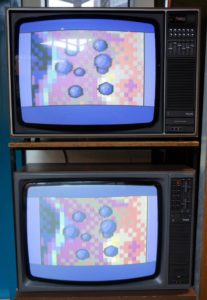 Cette année moins de postes TV en service, ce ne sera donc pas un record de quantité, par contre, mise en service inédite de 2 vétérans Philips, soit un KM2 et un K11 en guise d'accueil au stand!
Le KM2 est la version multistandard du fameux et légendaire K9, premier TV Philips Couleur entièrement transistorisé sorti en 1973!
Le K11 ou K9i est la version munie d'un tube cathodique Inline de ce dernier, avec une simplification importante des convergences comparé au système Delta! Le KM4 sera le dernier de la série à 2 portes, version multistandard du K11!
Le KM2 a demandé bien des heures de révision avec notamment la réfection complète des soudures, remplacement condensateurs haute-tension ligne et suppression du relais 819/625 lignes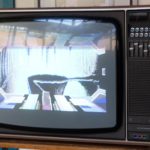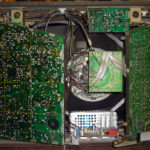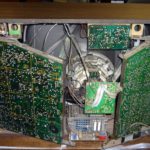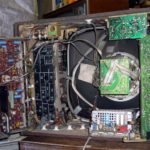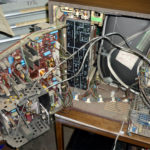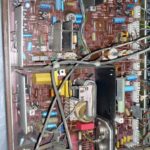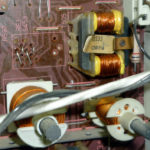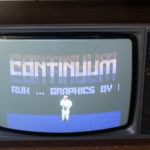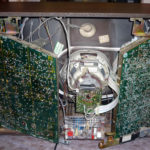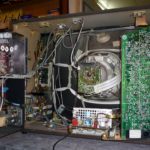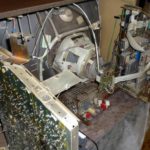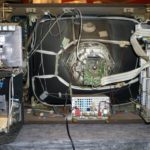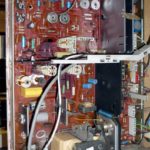 ---
NOW THE SHOW, RUN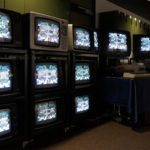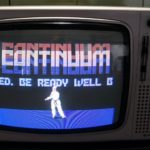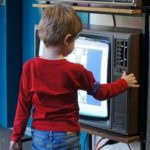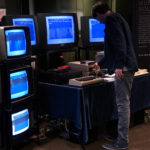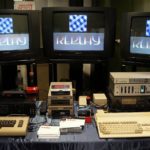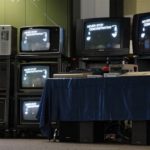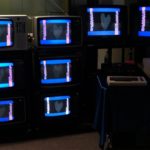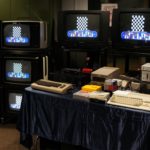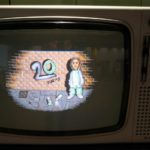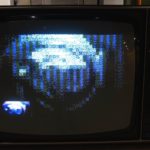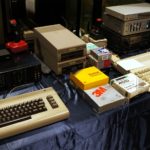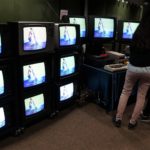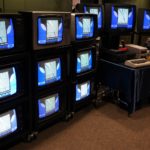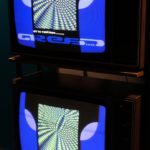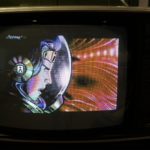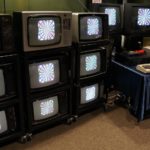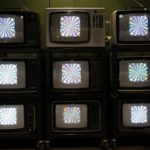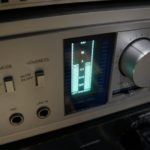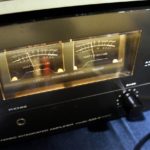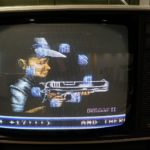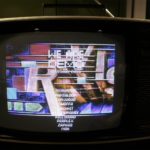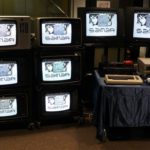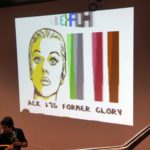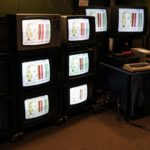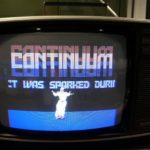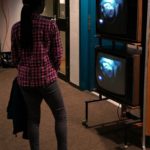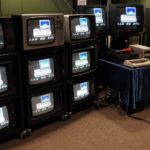 ---
THE FAMOUS 4096 BY SAMAR

Hé oui, pas moyen d'y réchapper, c'était le coup de coeur l'année passée, et cela continue! Design minimaliste de rêve et SID tune époustouflant, vraiment exquis, hein dis Varen! Bref, y'en a vraiment pas marre de Samar!
---
GREETINGS

Special thanx and regards to all friends from aBCM crew & Daniel, without you this great adventure would not have been possible, yeah! Thank you again it was only happiness!
And really sorry to be so late with the report, the show was last Saturday of September!
All the Vintage TV Sets, Video & Audio Analog Equipment are provided by David and prepared/revised at the company ELECTRA SA RTV /Sion workshops!
Never forget it, like said Crest & Oxyron in Deus Ex Machina /C64
Emulators suck, Thanx for using a real C64!
A plus Nostradamus /Dav