LOAD"C64 INTROS-DEMOS NDM17*",8,1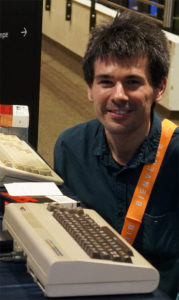 Une Nuit des Musées sans les fameuses, extraordinaires, sublimes – etc – Demos et Intros C64 & Amiga? Mais totalement impensable, faut pas déconner hein! Le C64 tout frétillant était infiniment ravi de vous servir les derniers crus artistiques assemblés devant lesquels on reste en pâmoison et l'Amiga toujours partant pour quelques bons vieux classiques indémodables! Aller, trêve de blablateries, place au show! Enjoy da party yeah!
---
Some new C64 releases at the Nuit des Musées
2016 RELEASES
– Alcolado IV – The Return by HOUSE
– Fallen Stars by MAYDAY
– Wonderland 13 by CENSOR DESIGN
– The Phoenix Code by BONZAI
– Insert Name Here by House Designs
– Pixels by F4CG
2017 RELEASES
– Vega by DELYSID
– Reluge by PADUA
– The Shores of Reflections by SHAPE
– Neon by TRIAD
---
64K RAM SYSTEM 38911 BASIC BYTES FREE NOT READY
Aller les 3 joyeux lurons, on s'active un peu afin que tout soit prêt nickel chrome pour 14h tapantes!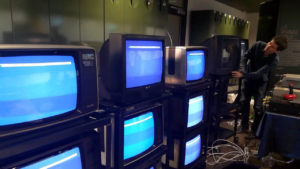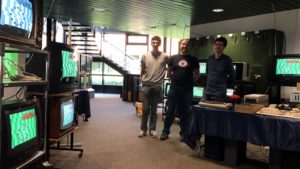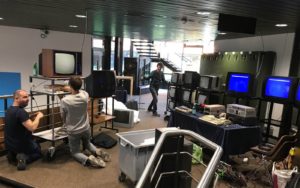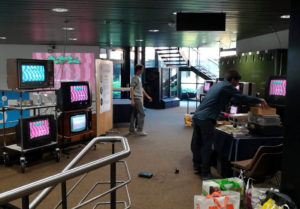 ---
AT LAST 64K RAM SYSTEM 38911 BASIC BYTES FREE READY TO FLY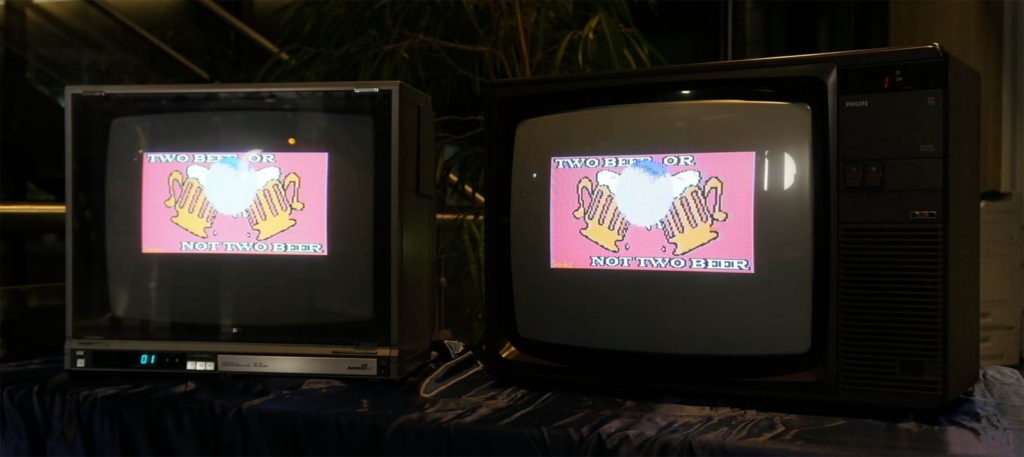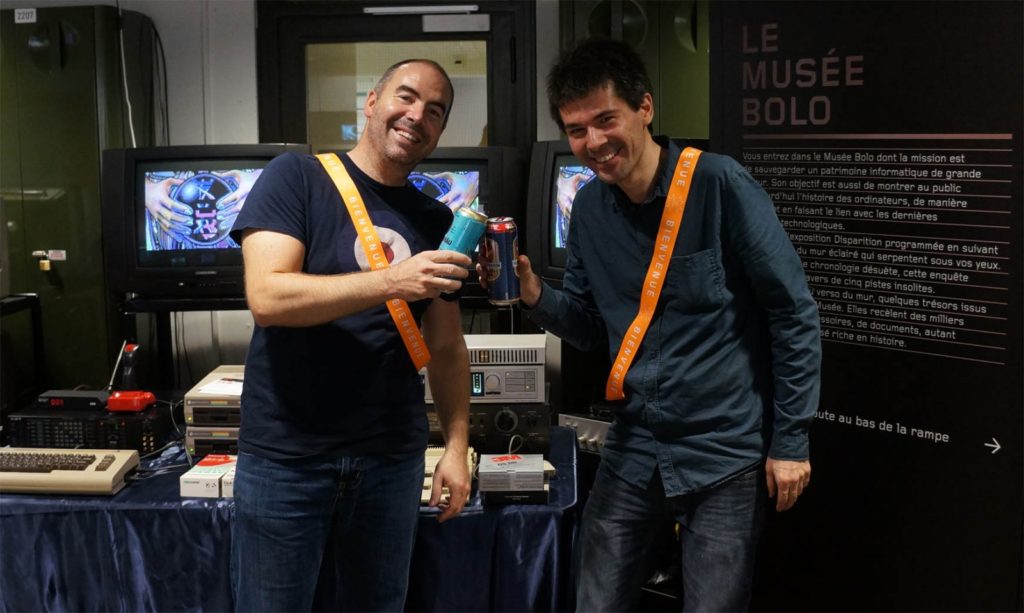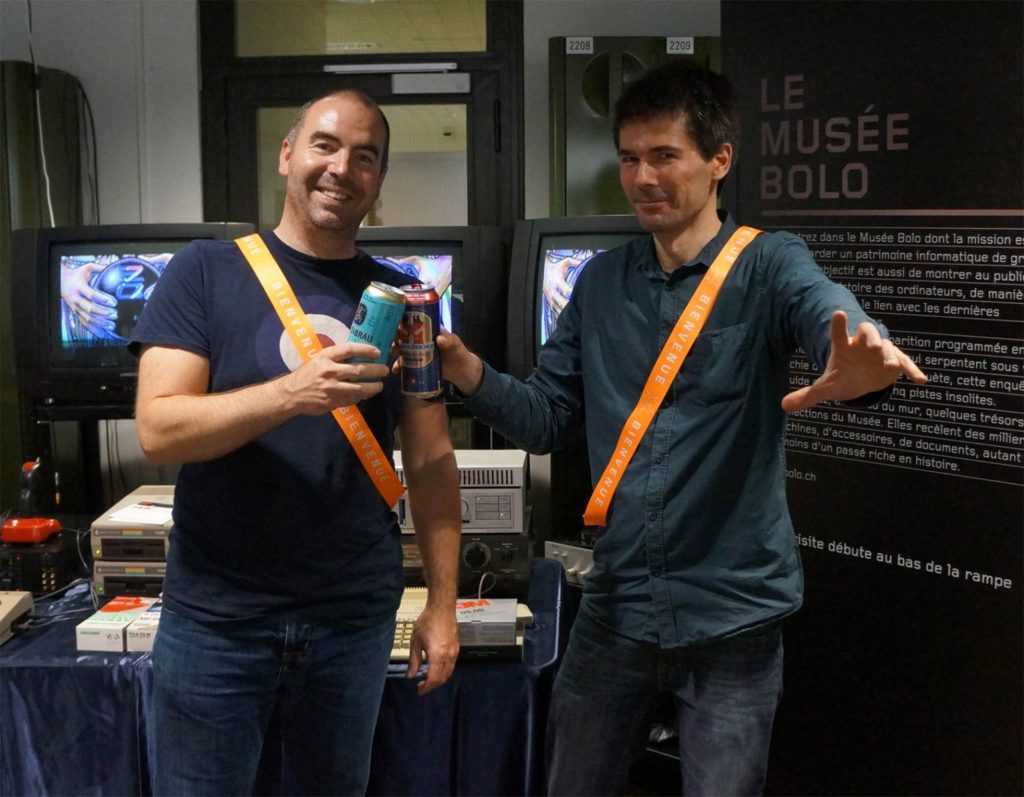 ---
NOW THE SHOW, RUN
---
AGAIN THE INCREDIBLE 4096 BY SAMAR PRODUCTIONS

Comme vous pouvez le constatez nos joyeux lurons de service sont toujours en folle extase et totalement subjugués par la mythique et incredible Intro 4096 by Samar Productions! Comme écrit et redis moult fois les 2 années précédentes la musique est une pure folie et c'est tout de suite la fête! Let's go for The Samar Show!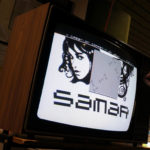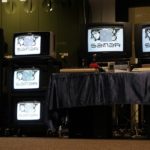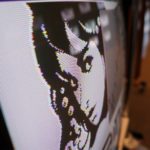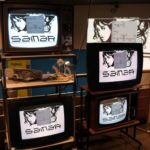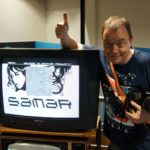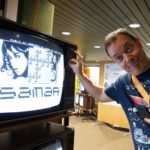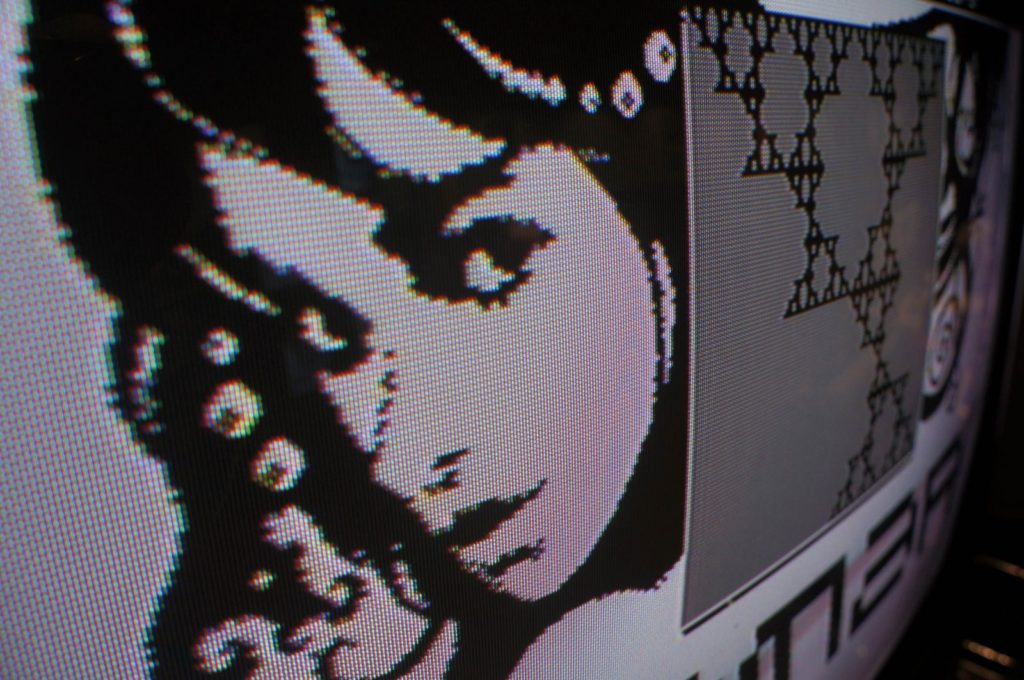 GREETINGS FOREVER

Special thanks and lightshinning regards to following friends
– Varen & Cédric – without your incredible support and friendship nothing would be possible
– All aBCM crew friends, past & present – for your incredible work every year and to be so friendly
– Daniel – for his passion, his company on the road and precious help over the last 3 years
– My childhood friend namesake David – for his ingenious technical help & to be always ready for Vintage ravings
Without you this great adventure would not have been possible, yeah! Thank you again it was only happiness!
All the Vintage TV Sets, Video & Audio Analog Equipment, Commodore 64 & Amiga Machines are provided by David and prepared/revised by himself, but not imagine lot of work, almost never technical problem with this wonderful equipment from another time!
Never forget it, like said Crest & Oxyron in Deus Ex Machina /C64
Emulators suck, Thanx for using a real C64!
A plus Nostradamus /Dav