LOAD"C64 INTROS-DEMOS NDM18*",8,1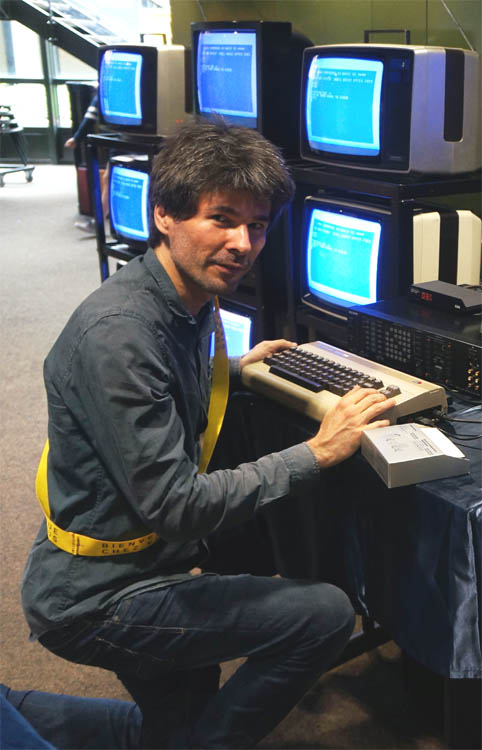 Hein? Mais encore!?! Ah la la c'est pas vrai non mais!!!
Hé oui, comme stipulé l'année passée et bien d'autres avant, franchement les amis, que serait une Nuit des Musées sans les enivrantes Demos et Intros C64 & Amiga et leurs graphiques et musiques psychédéliques? Inutile de perdre davantage de temps à répondre à cette question!
Cette année le C64 a encore fait des siennes avec une cuvée sans nom et une scène en totale ébullition malgré l'âge fort vénérable de la bécane, bref que du bonheur,  sans compter les bons vieux classiques sur Amiga!
Enfin trêve de blabla, il est temps d'envoyer la sauce! Enjoy da party yeah!
---
Some new C64 releases at the 'Nuit des Musées'

2017 RELEASES
– Beats by ATLANTIS
– Deimos by CYDONIA
– Pro Memoria 4 by ARISE
– Murphy's Law by MAYDAY!
– Single Core by SINGULAR
2018 RELEASES
– Honey by ATLANTIS
– Go Gray by PROFIK
– Soft Machine by TRIAD
– Jump by ABYSS CONNECTION
– Fopcycle by FAIRLIGHT / OFFENCE / PROSONIX
– Pain In The Asm by FAIRLIGHT / OFFENCE / PROSONIX
– We Come in Peace by FAIRLIGHT / CENSOR DESIGN / OFFENCE
---
Ready to fly at high volume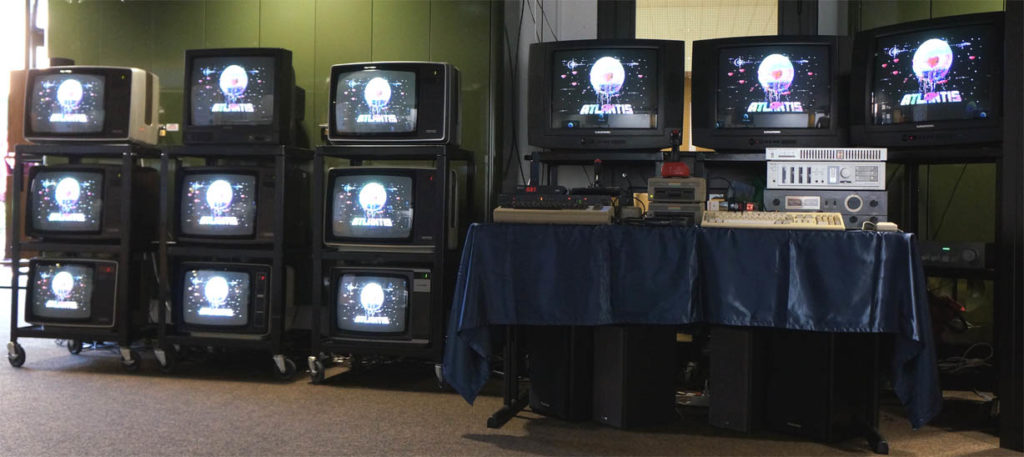 ---
Le taff du stand des folies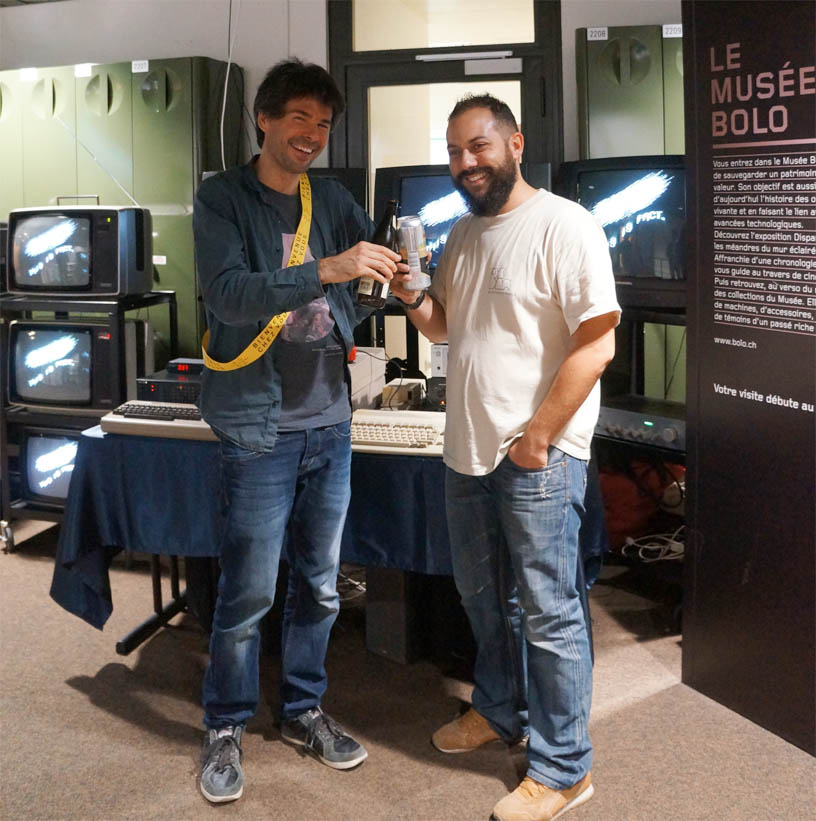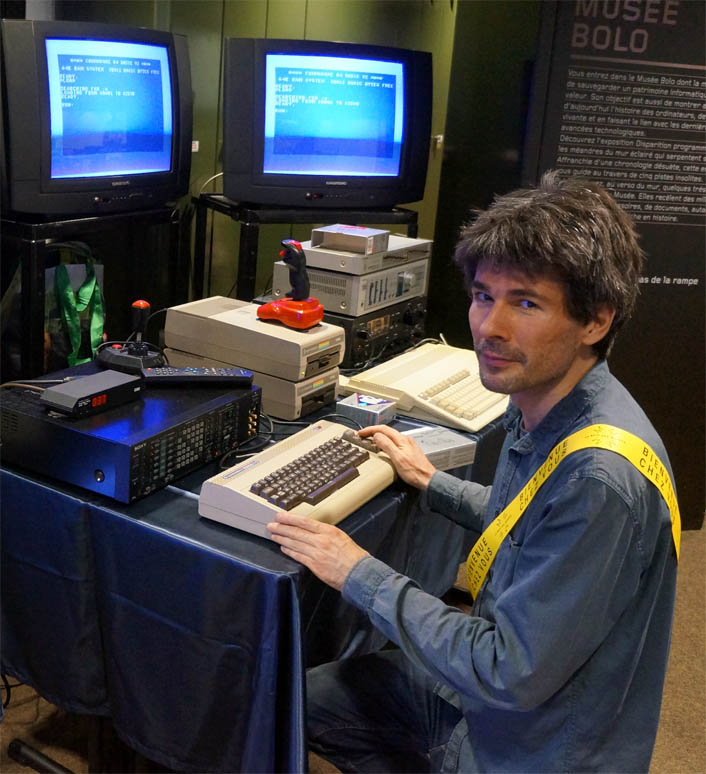 ---
Now the show, load & run, enjoy da party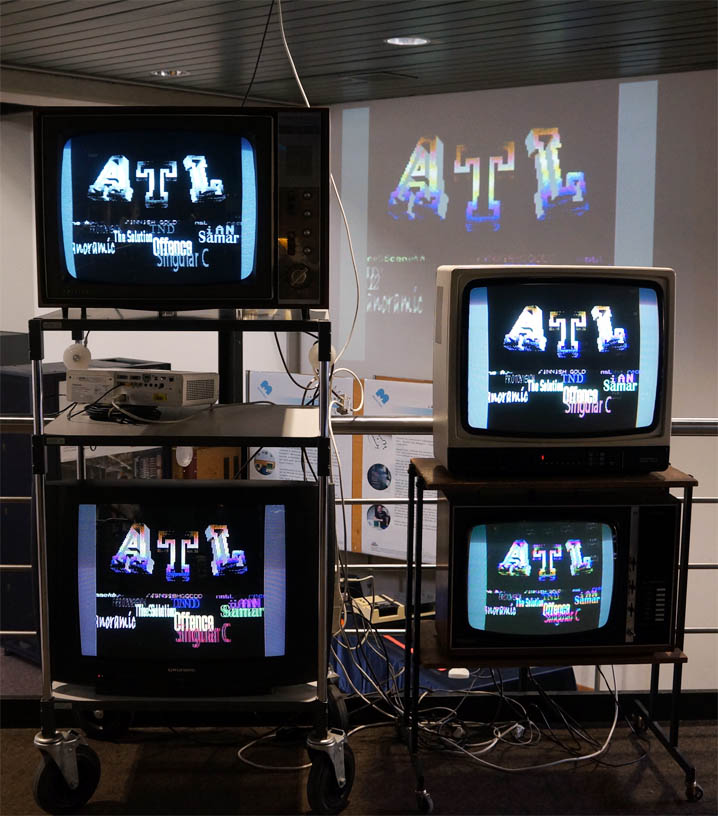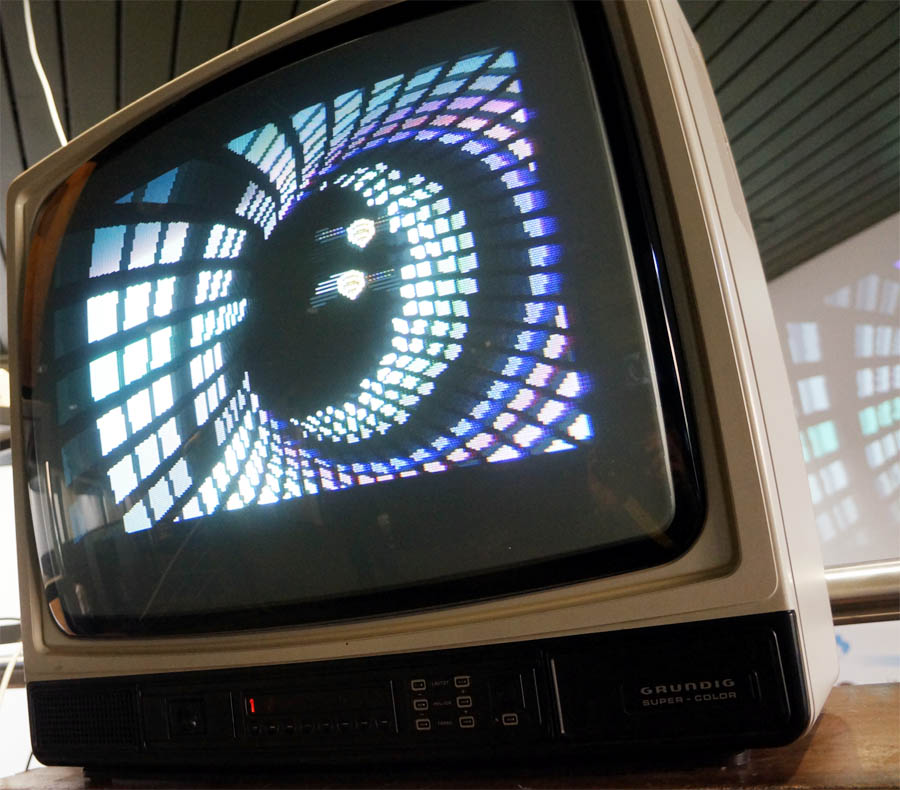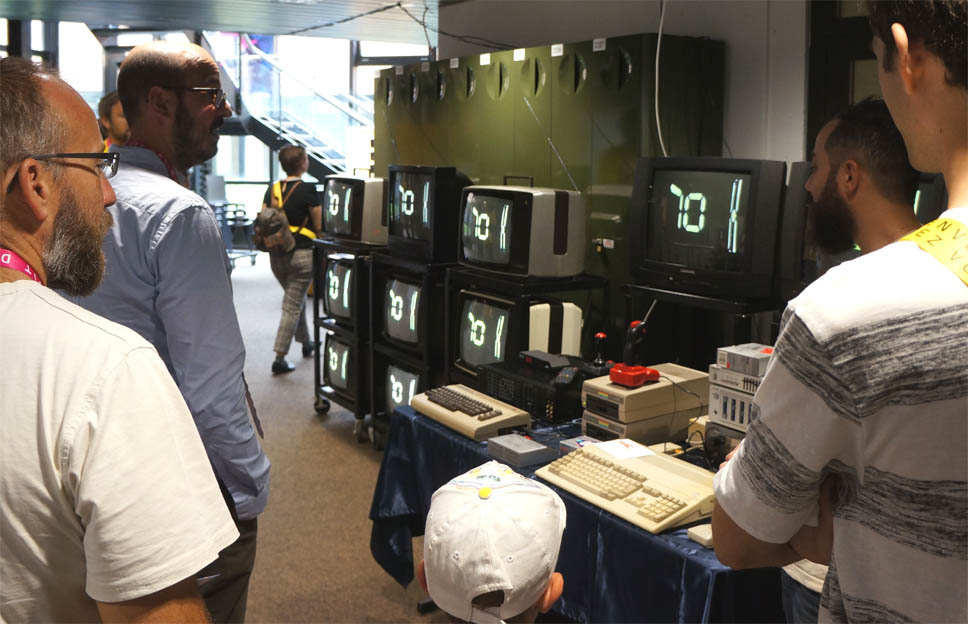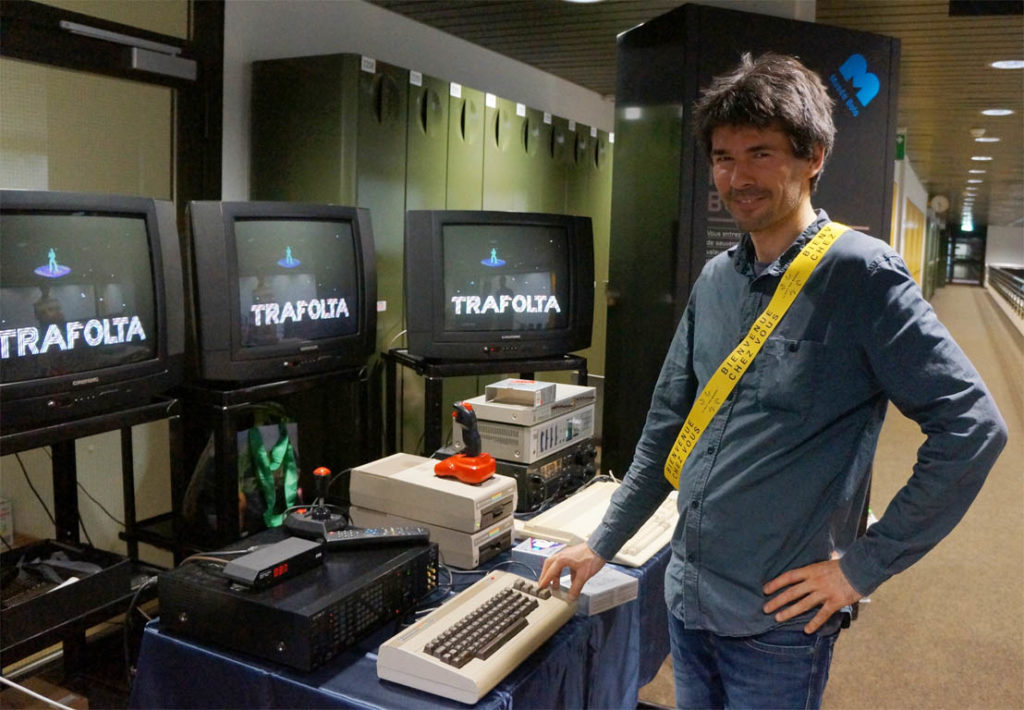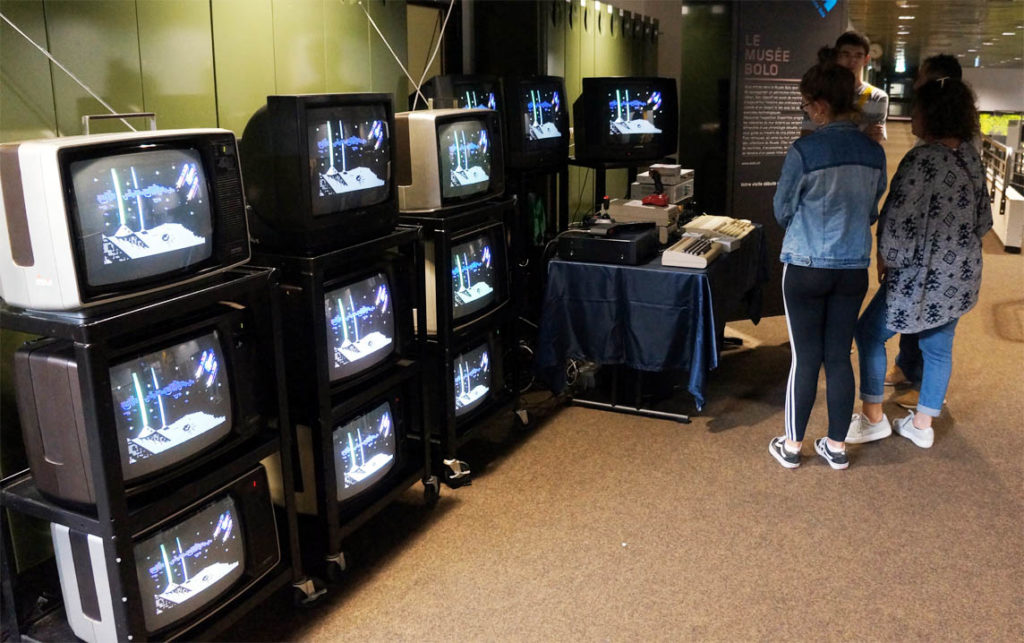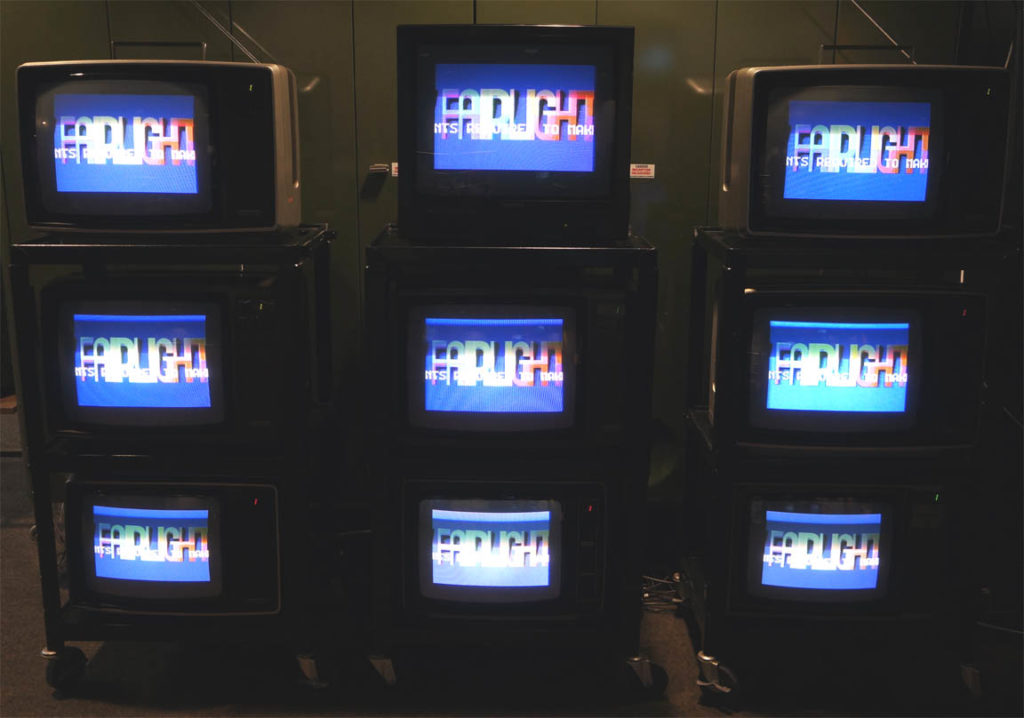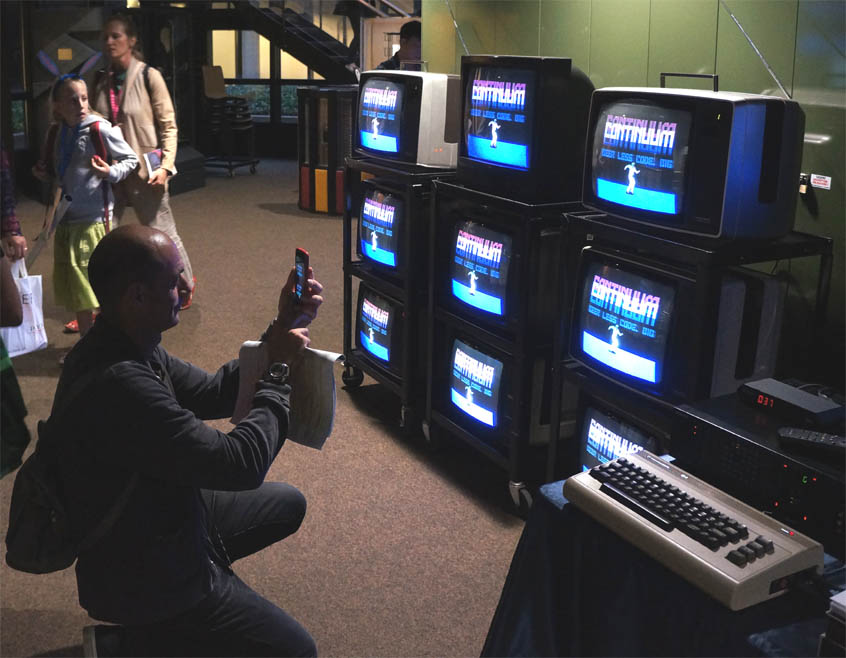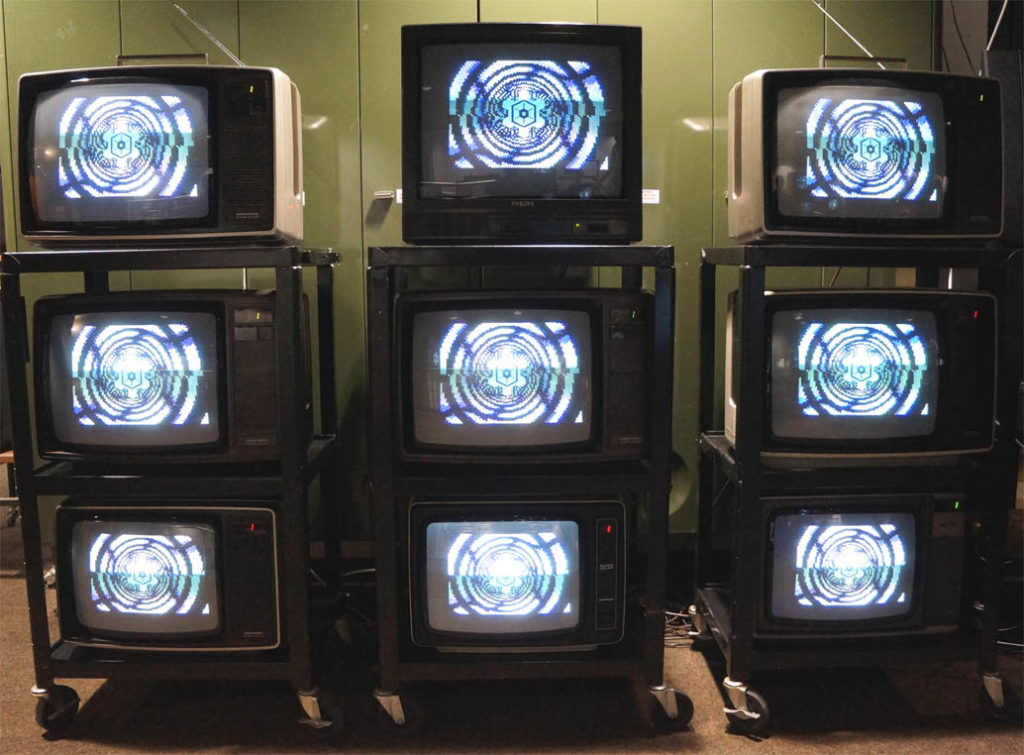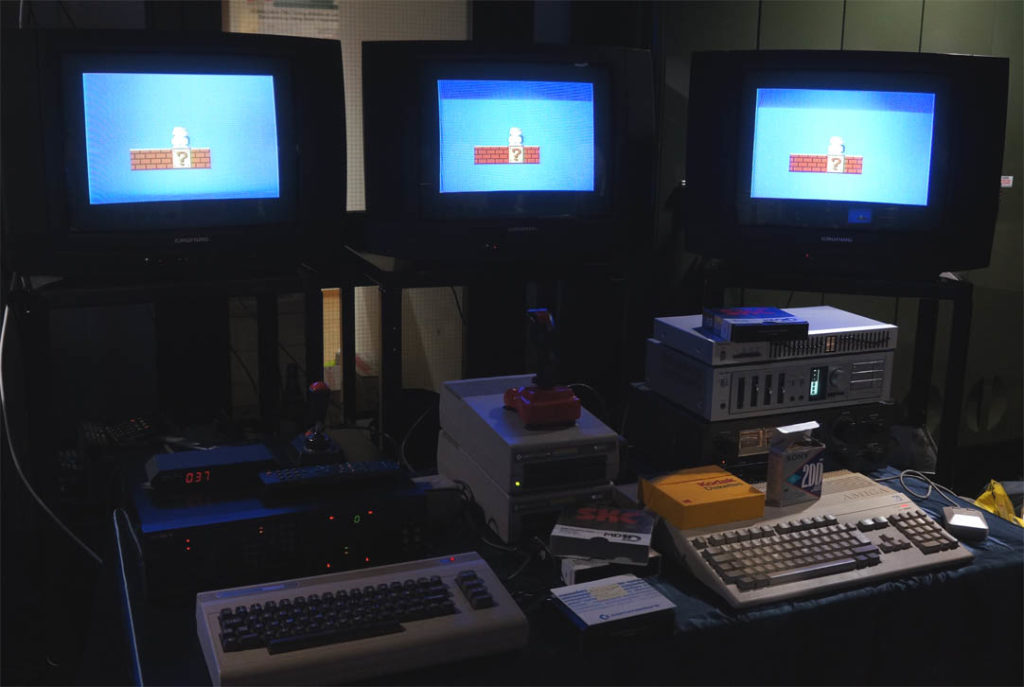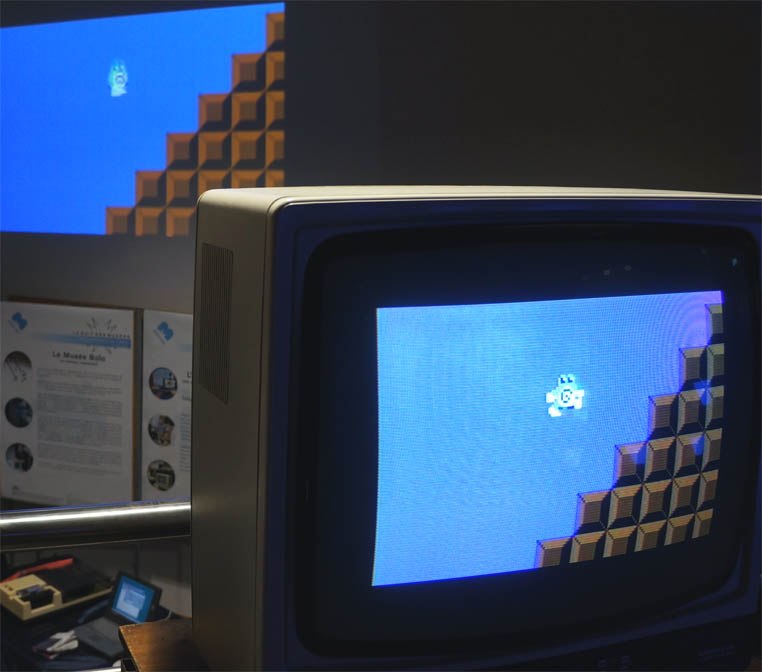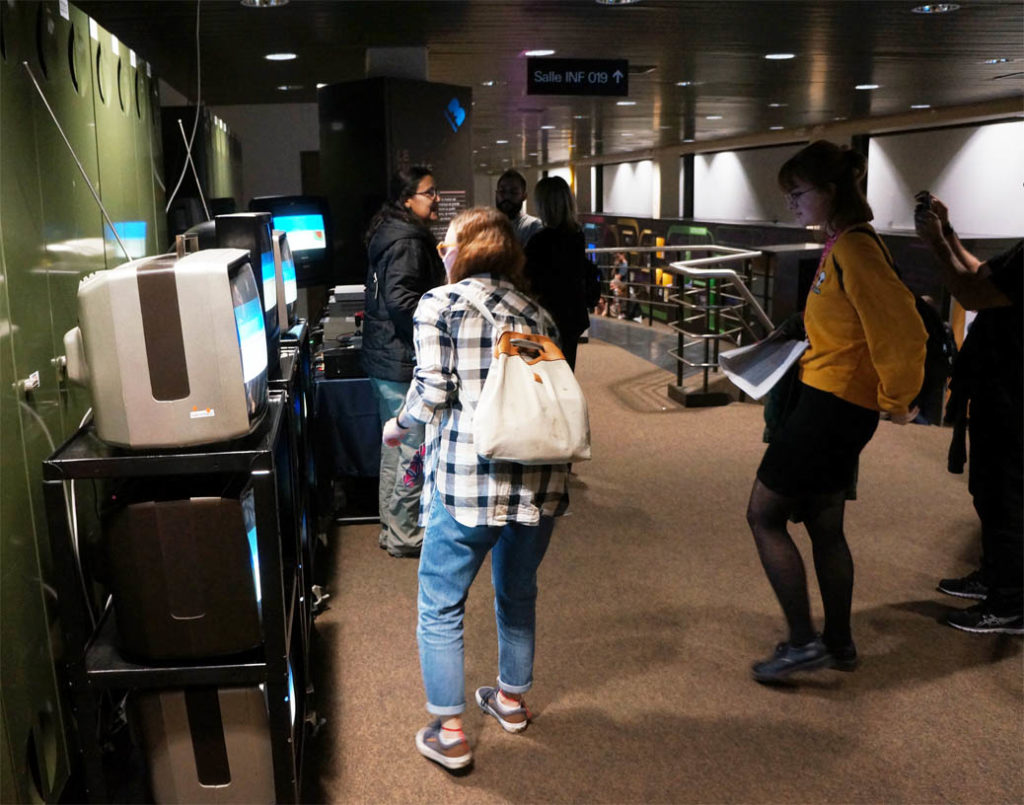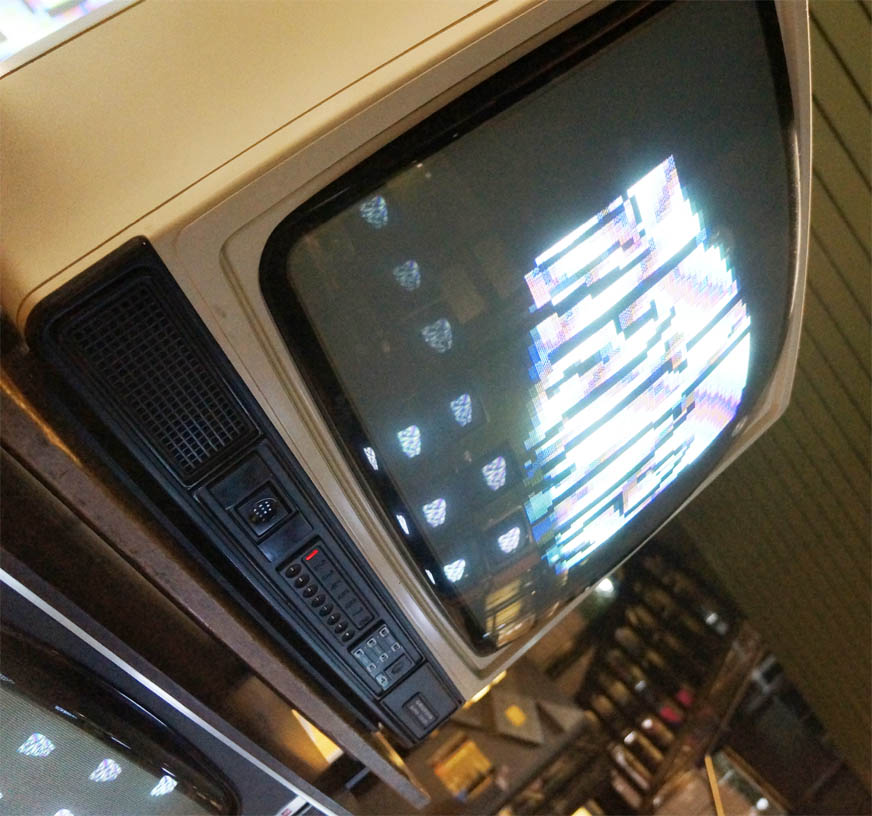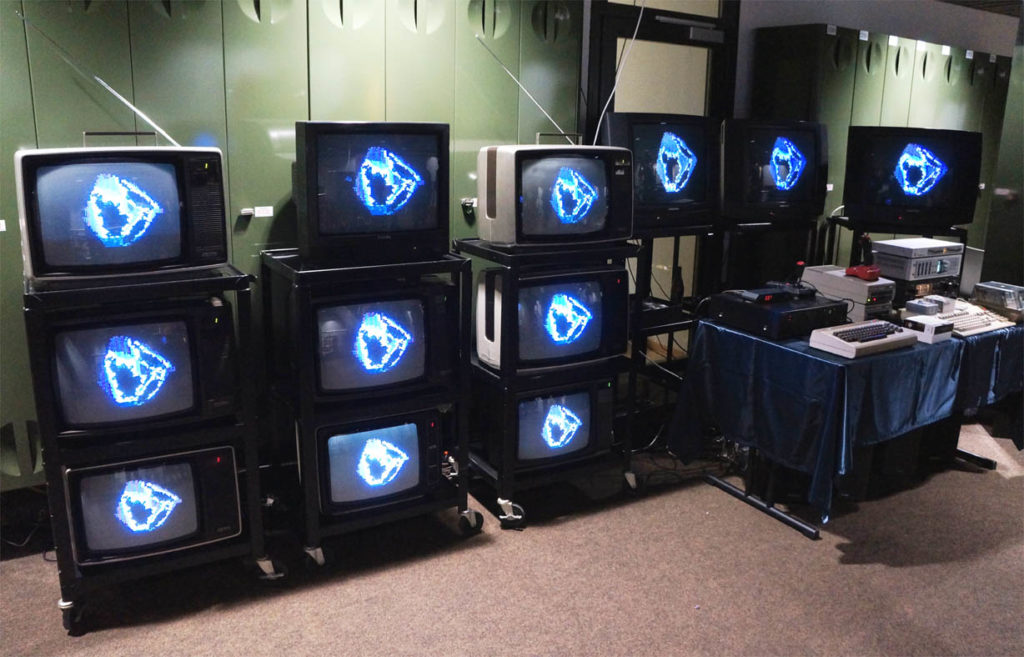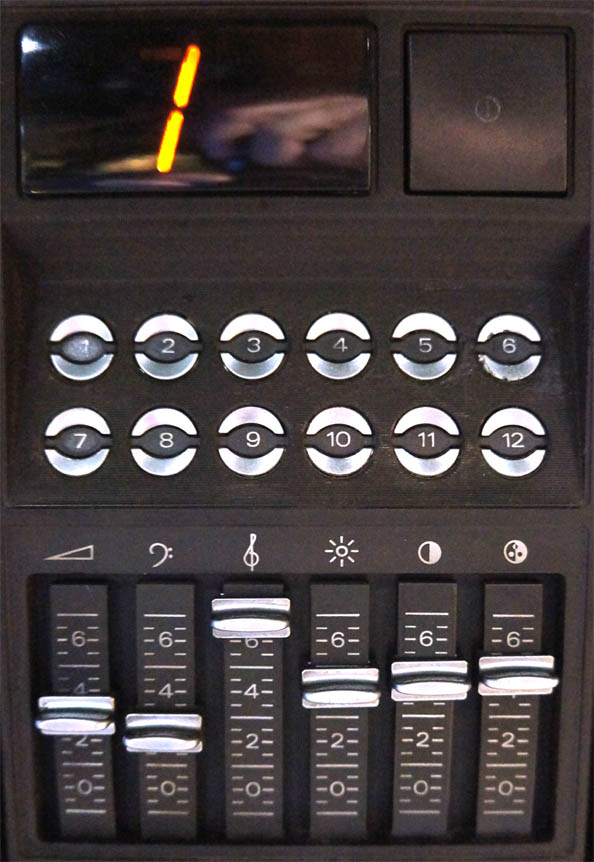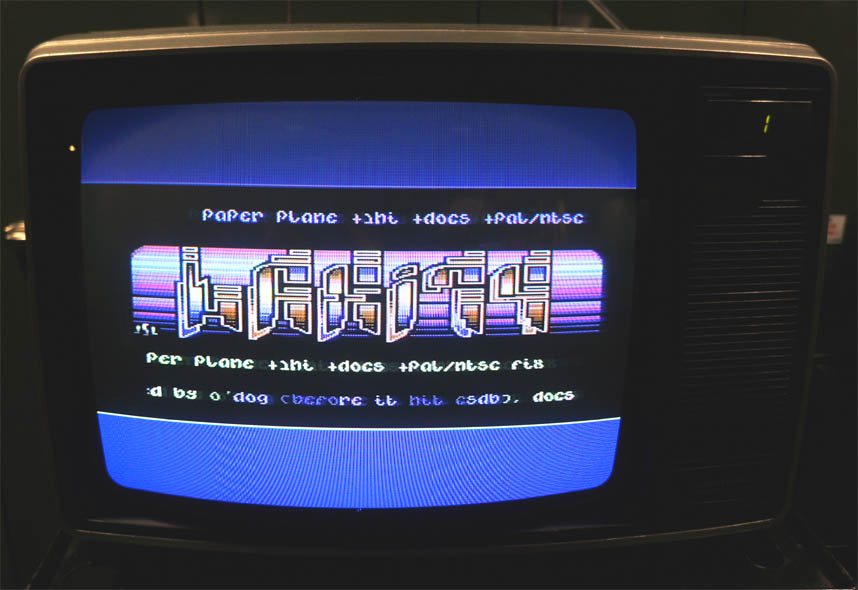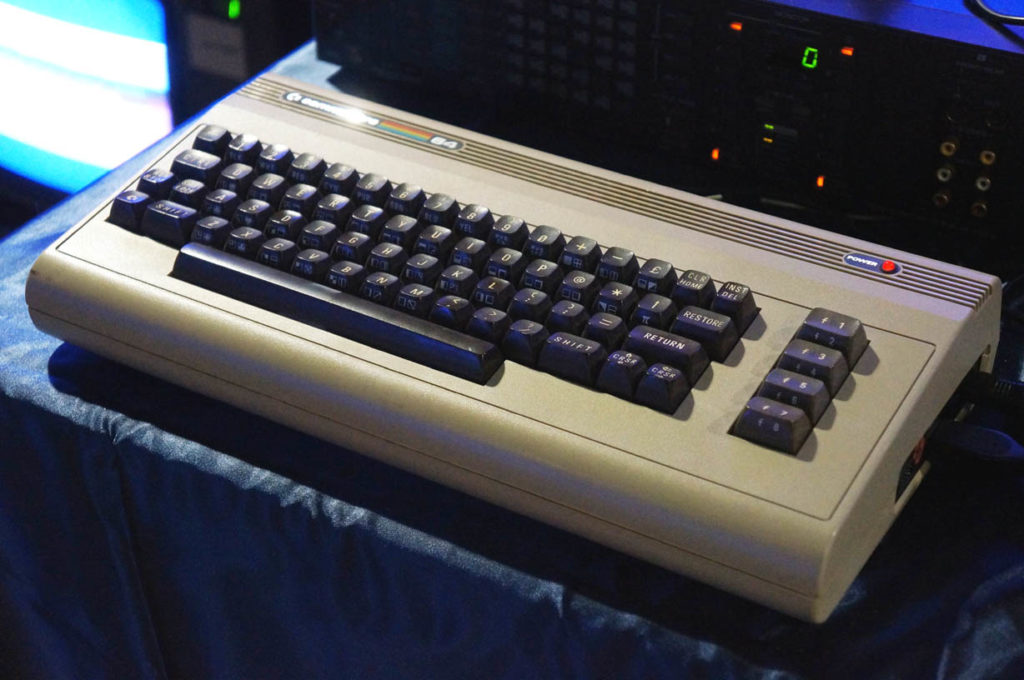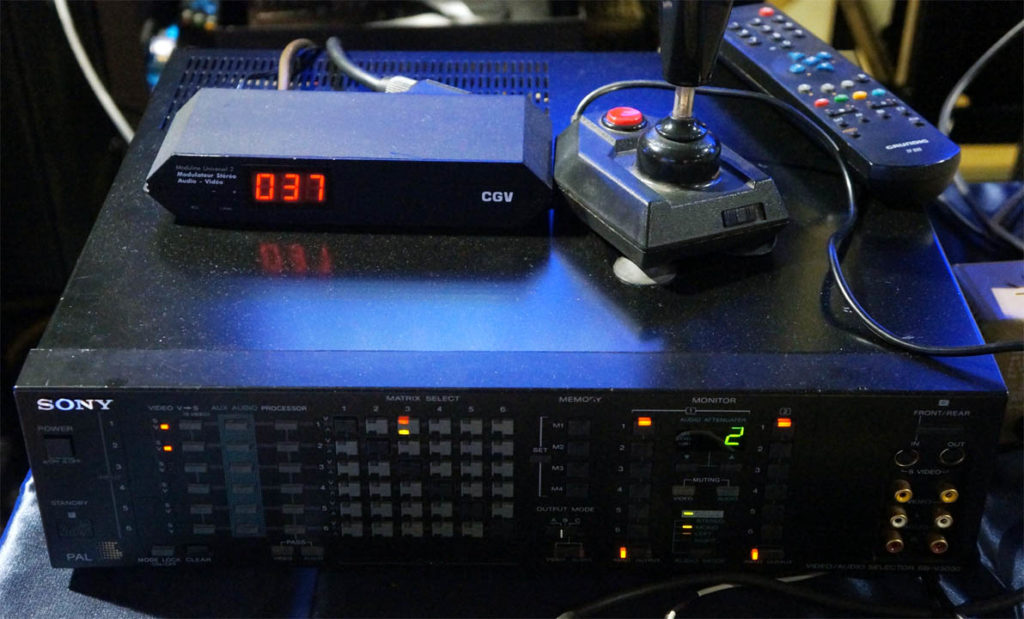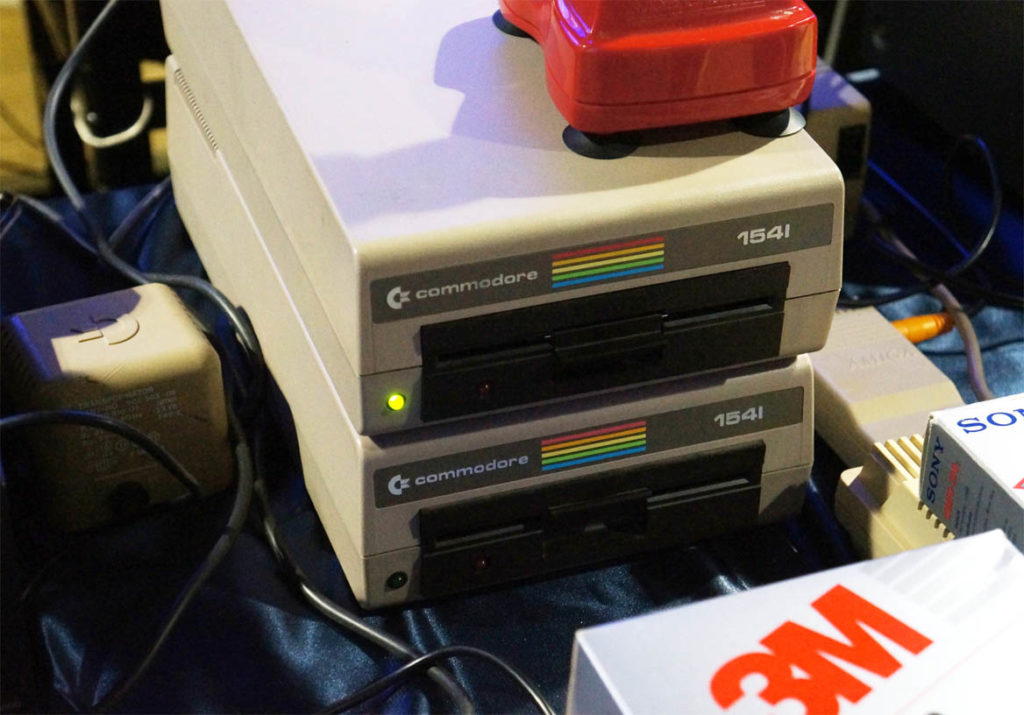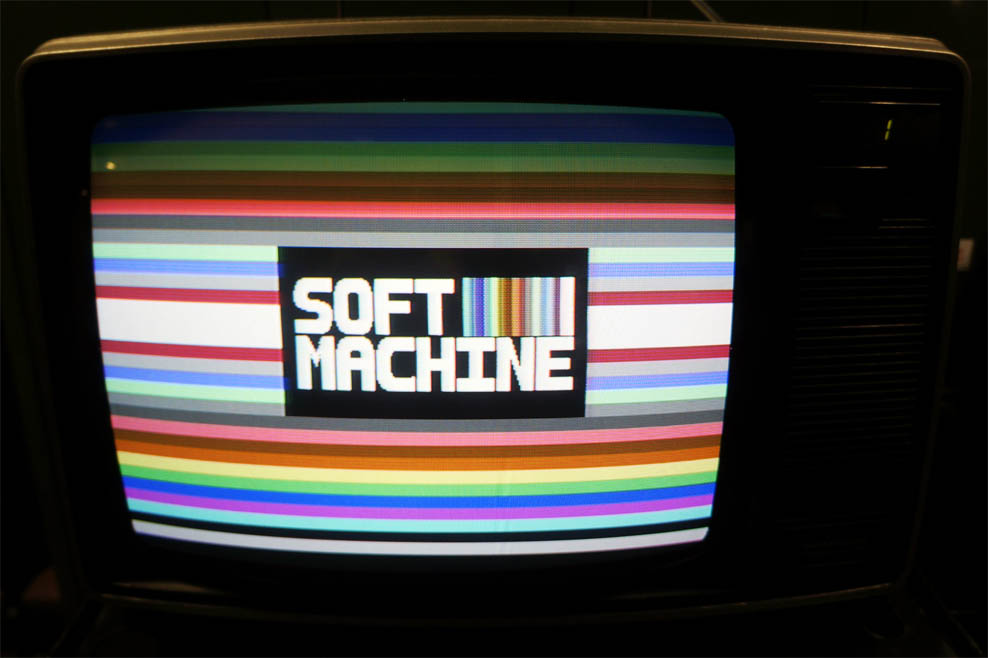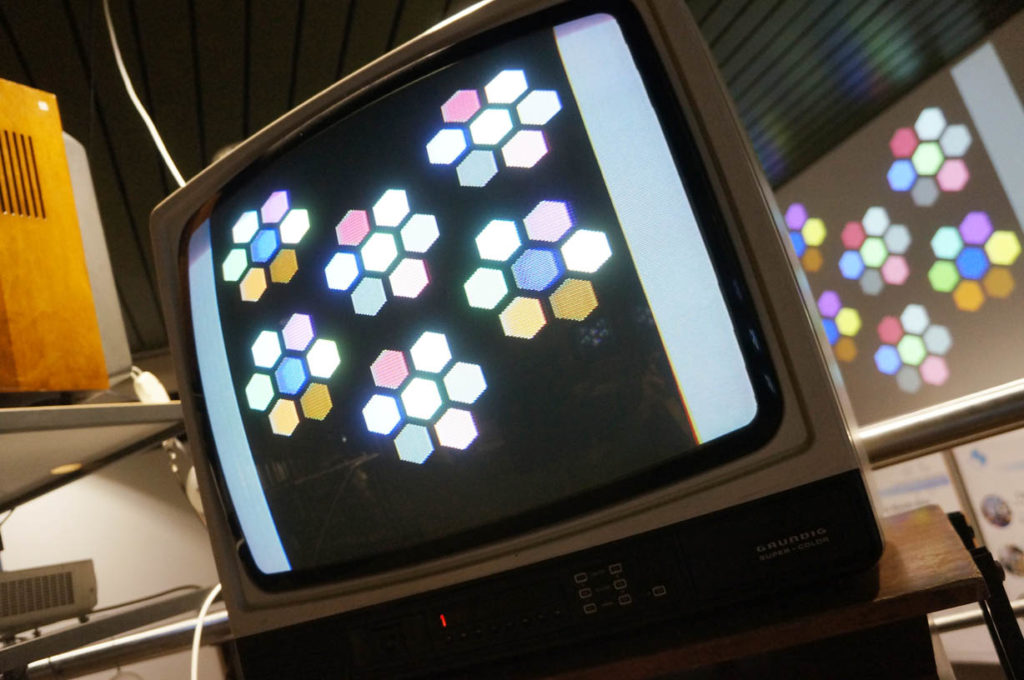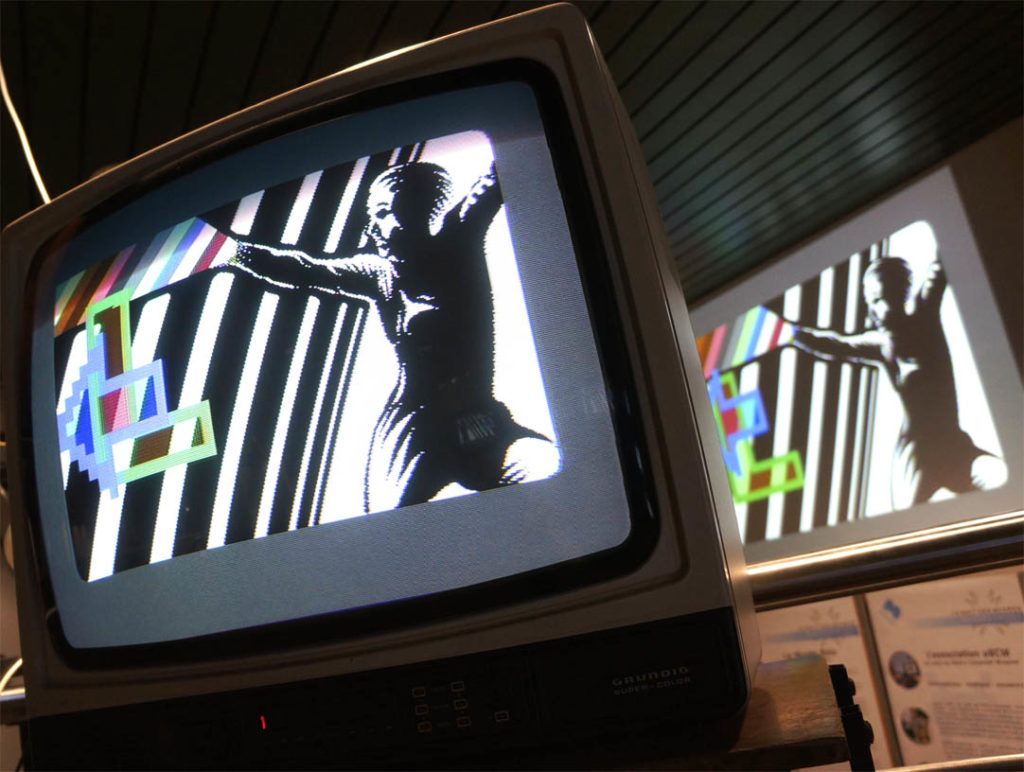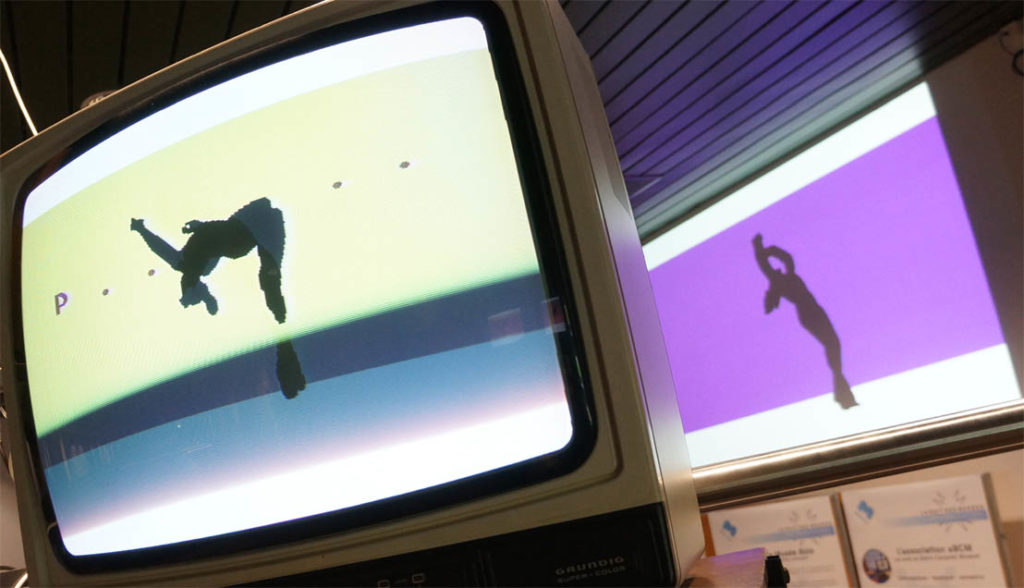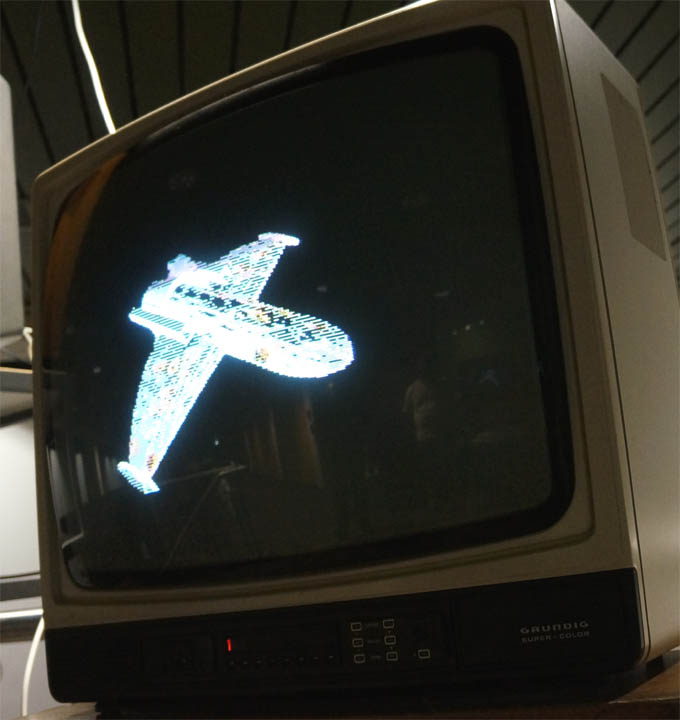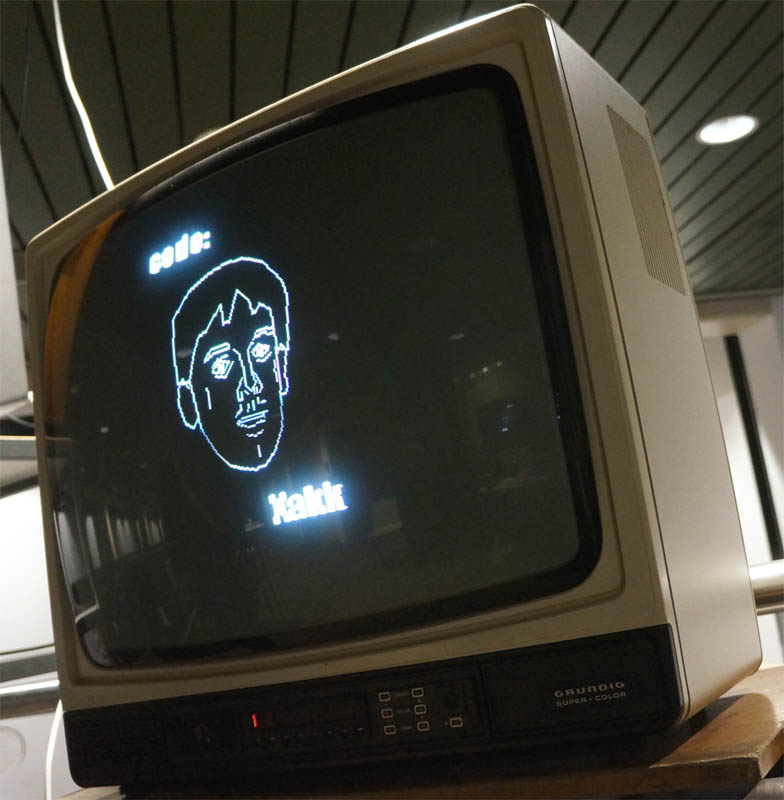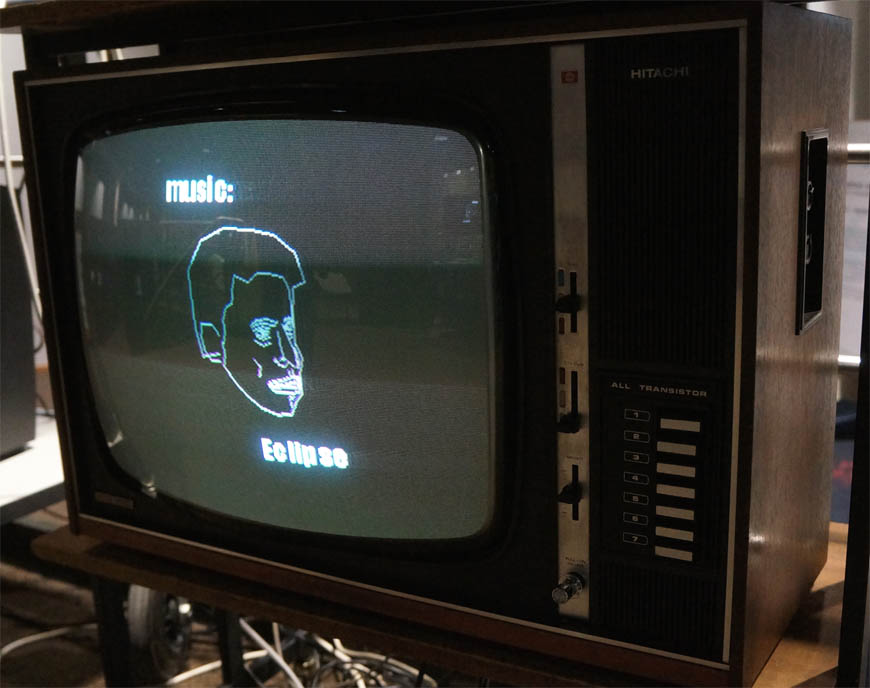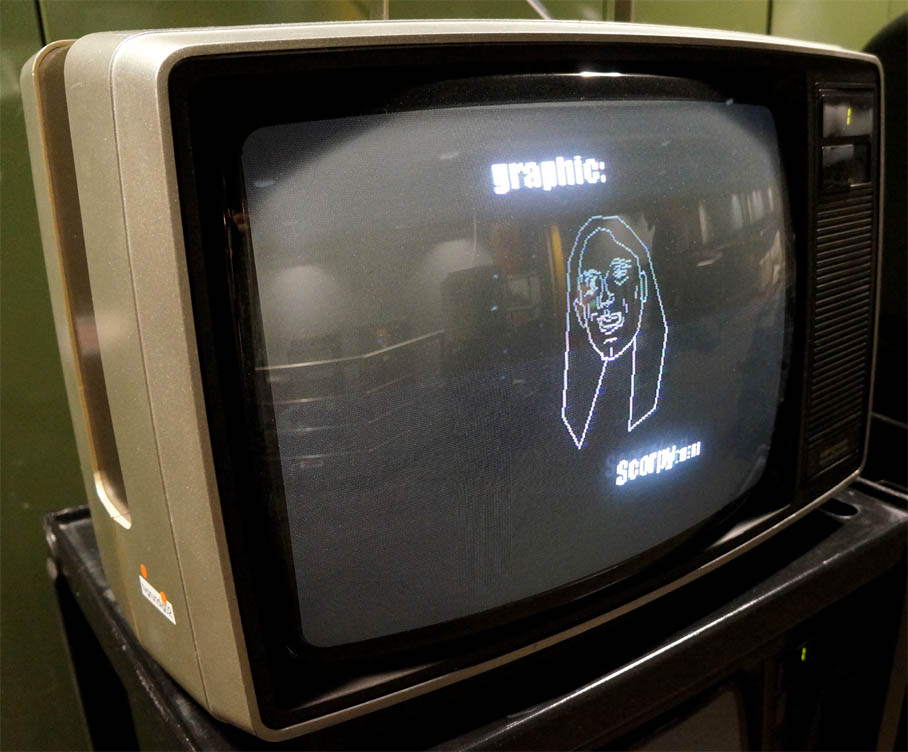 ---
La fameuse téloche GRUNDIG Vintage

Cette année un nouveau vétéran a été remis en service pour l'occasion, soit un magnifique TVC GRUNDIG W7600 colori white et design monitor, avec notamment touches sensors, tube cathodique Inline A66-500X et chassis à thyristors! Cet appareil datant de 1977 a demandé un certain travail en Atelier et après dépannage/révision il a repris vie pour votre et notre bonheur à tous!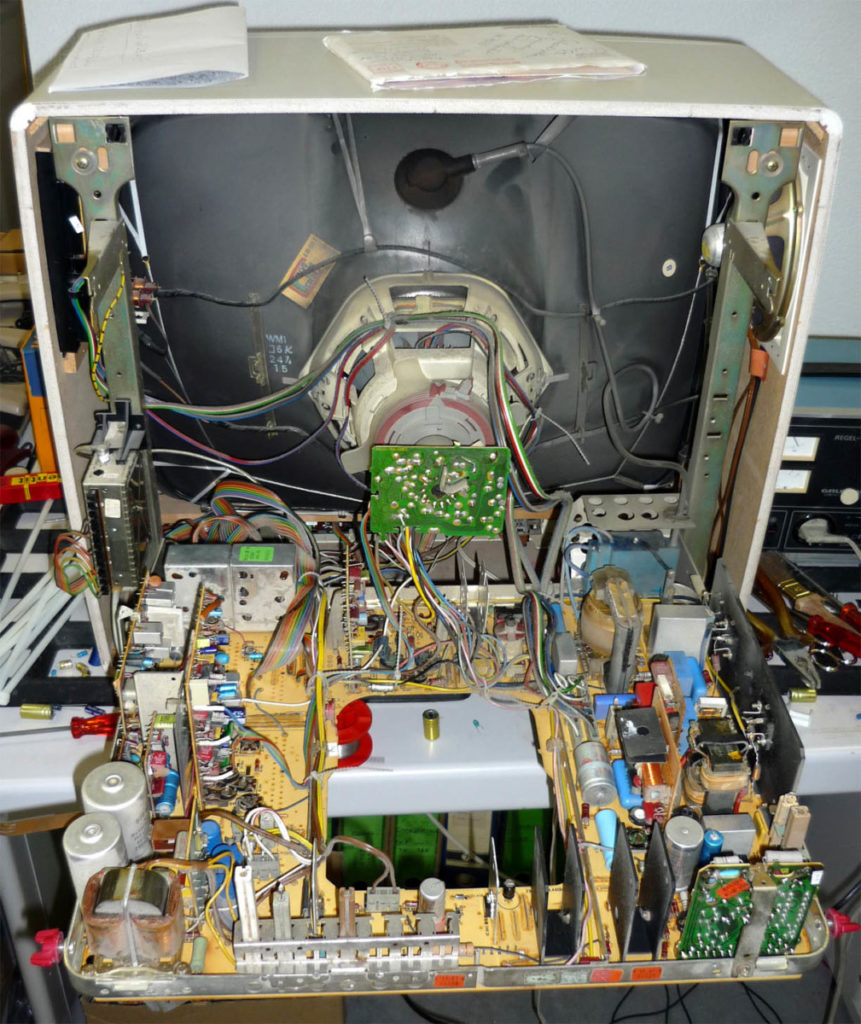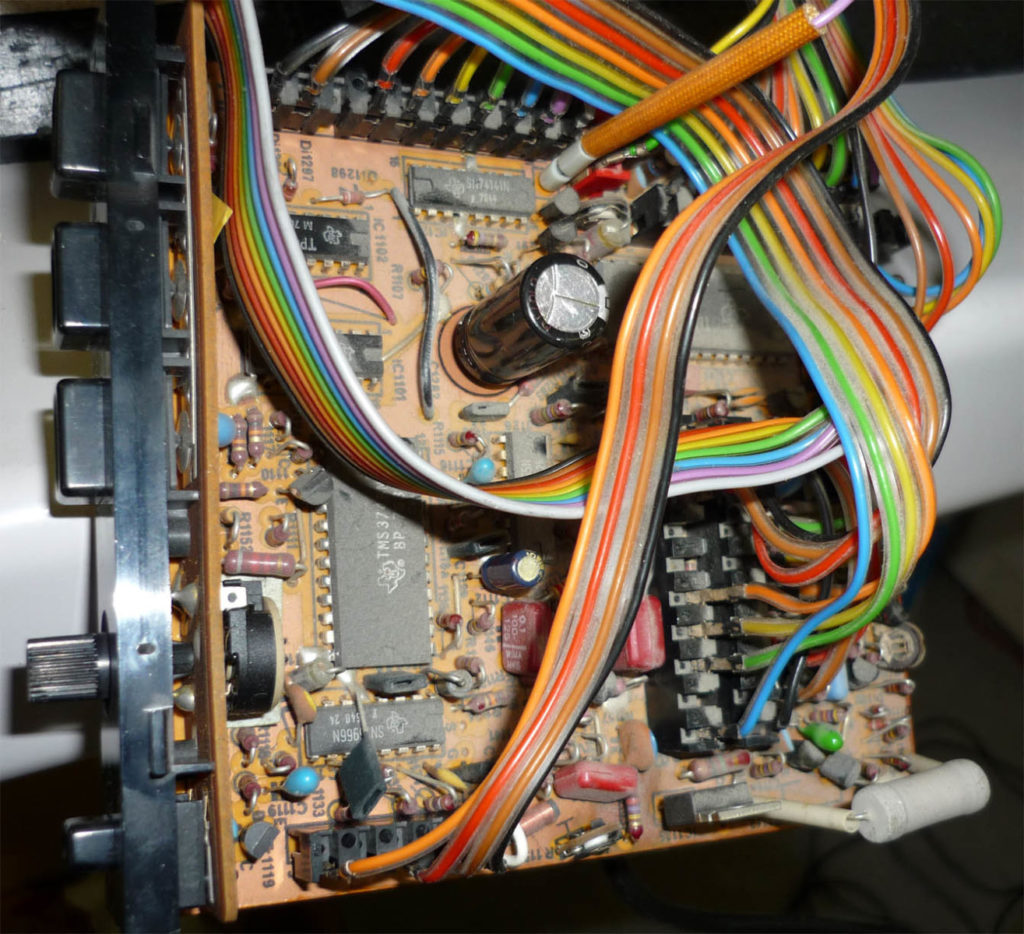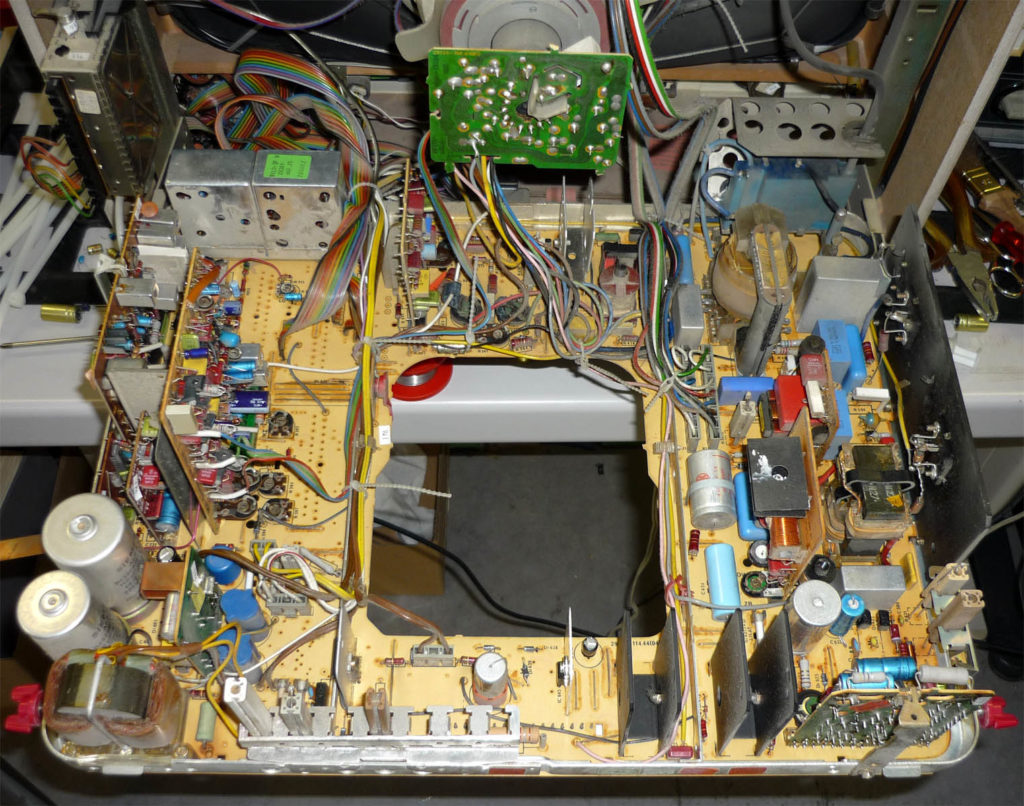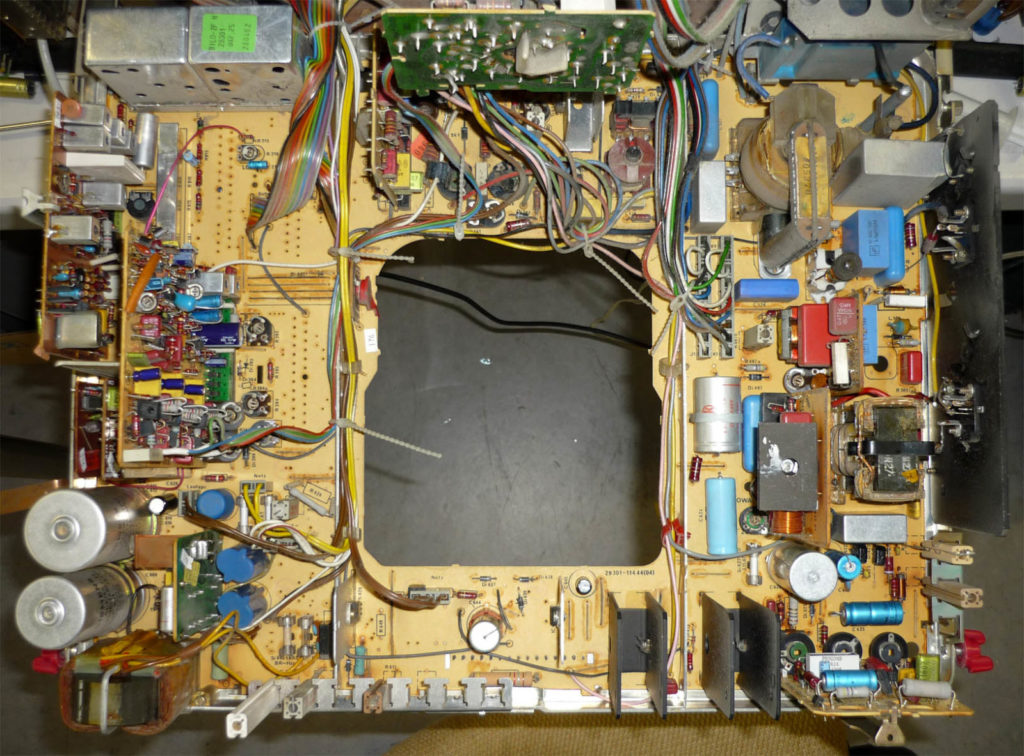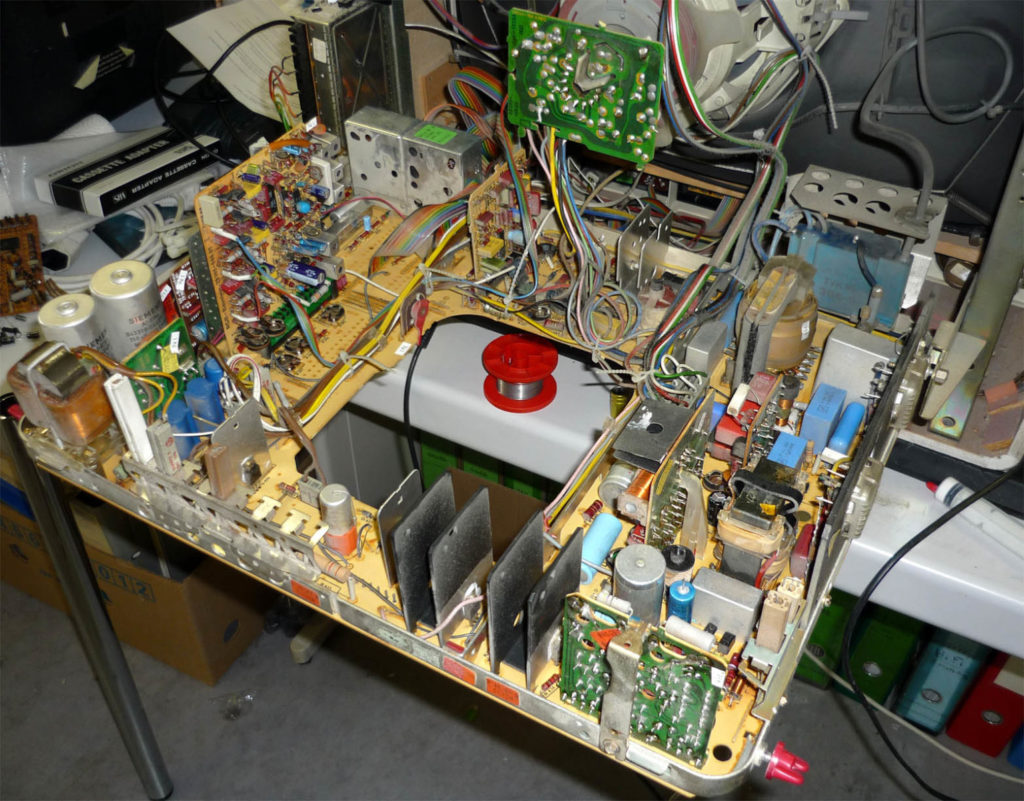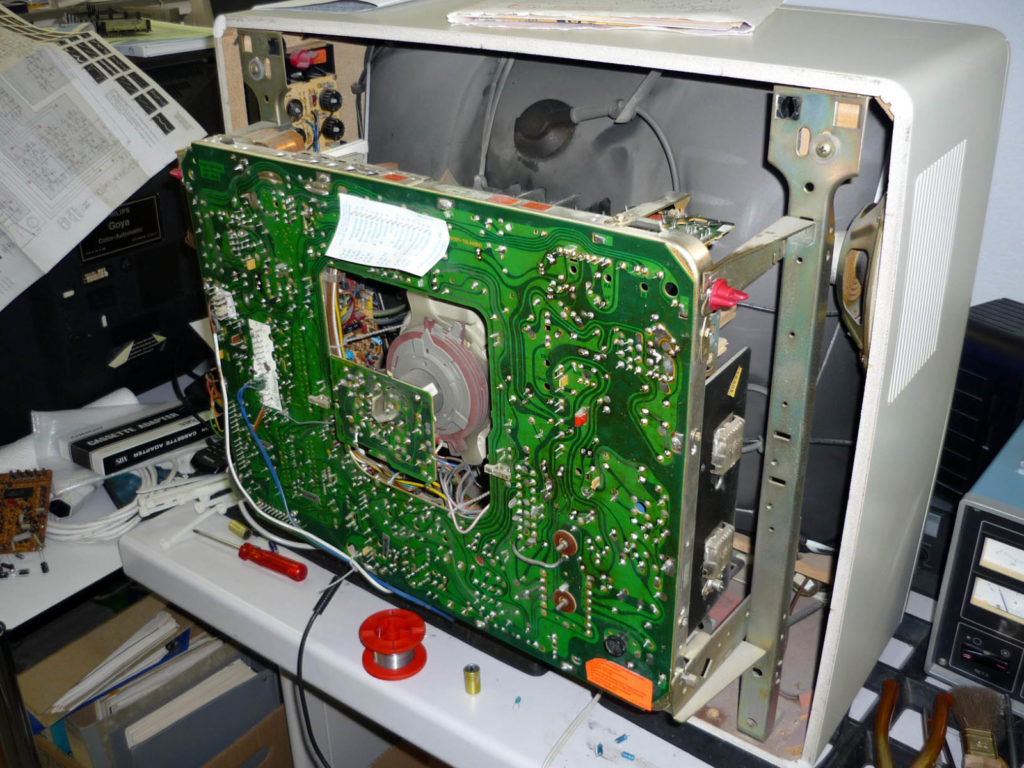 ---
Again the incredible 4096 by SAMAR PRODUCTIONS
Hélas pour certains, mais surtout HEUREUSEMENT pour nous les SAMAR-4096-LOVERS, hé oui l'impensable se reproduit, nous en remettons une couche, encore et encore, toujours plus fort, toujours plus haut!
En effet depuis la révélation SAMAR-4096 /C64 lors de la NDM15, il n'y a plus moyen de s'en défaire, et ce à un tel point que c'est devenu THE TRADITION à chaque Nuit des Musées, alors trêve de plaisanteries et place au SAMAR SHOW, LOAD & RUN!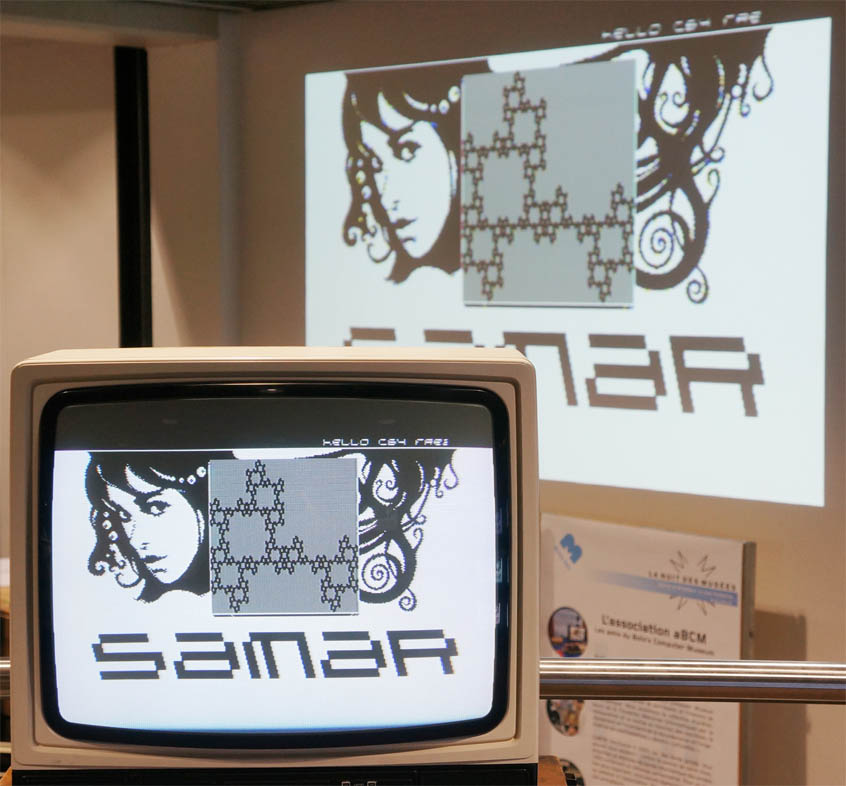 ---
Greetings forever
Special thanks and lightshinning regards to following friends
– Varen & Cédric – without your incredible support and friendship nothing would be possible
– Daniel – for his passion, his company on the road and precious help over the last 4 years, even if he dont like beers
– Romain – new friend from aBCM, happy to meet you – for his passion & help to make all working for the show, to swap disks and his best contribution, drinking beers
– All aBCM crew friends, past & present – for your incredible work every year and to be so friendly
– William & Gilbert /Audiorama – always ready to take on challenges to repair veteran appliances and deal with recalcitrant failures
– Jacques – thanks a lot for repatriating the TV Set Grundig W7600 from Germany and some others
– My childhood friend namesake David – for his ingenious technical help & to be always ready for Vintage ravings, not present this day but ready for next show
Without you this great adventure would not have been possible, yeah! Thank you again it was only happiness!
All the Vintage TV Sets, Video & Audio Analog Equipment, Commodore 64 & Amiga Machines are provided by David and prepared/revised by himself with sometimes precious help of incredible friends, but not imagine always lot of work, almost all technical problems can be fixed on these wonderful equipment from another time!
Never forget it, like said Crest & Oxyron in Deus Ex Machina /C64
Emulators suck, Thanx for using a real C64!
A plus Nostradamus /Dav